"What gets measured gets managed."
As the leader of your organization, you might have heard this business saying often.
It's a true statement. But before you think measuring more metrics is the key to success, here's something you need to consider…
Measure the wrong metrics, and you'll manage the wrong behaviors.
When your company tracks performance by B2B sales KPIs that don't drive top-line growth, you can end up frustrated, wondering why it's so difficult to achieve traction in your industry.
In this article, I'm highlighting the most popular of the B2B sales KPIs. I'll explain why relying on this overrated metric can lead you down the wrong path…and the types of KPIs you should measure.
1. The King of Your B2B Sales KPIs
Earlier this year, LevelEleven released its 2017 Sales KPI Report, a report with research that spans over 800 sales teams.
The report revealed the top KPI for inside sales—wins.
Over 22% of inside sales teams use this KPI. And, while calls, meetings, and other activities made it onto the list, none came close to the popularity of this metric.
Don't get me wrong.
Closing deals is critically important for your organization's profit margins, and it's only natural for your managers to look at overall wins.
But all too often, organizations emphasize this metric over other, more weighty, B2B sales KPIs. And here's the danger…
2. The Reason Wins Can't Fully Measure Performance
If your organization is heavily focused on closed deals as a KPI, it's important to identify that you're measuring growth with a lagging indicator.
Leading indicators are the KPIs that measure the effort exerted. In contrast, lagging indicators are the results—the fruit—of the effort.
When you focus on measuring a lagging indicator, you'll evaluate the result of behaviors your leading indicators can measure. To fix your lagging indicator, you'll need to improve the efforts that created that revenue dip in the first place.
To get a better idea of why measuring wins is a problem, you might want to read our article on why growth in 2018 actually starts in Q4 of 2017.
As we explain, today's activities impact tomorrow's revenue growth. The clients you're partnering with today are the result of weeks, if not months, of labor. That's why, if your organization values wins over other B2B sales KPIs, you're actually measuring last month's efforts.
Here's the bottom line…
Managers can't coach behaviors from two months ago. But they can impact today's decisions to drive top-line growth.
If you're struggling to gain more clients, relying on this metric only makes your organization the victim of the previous quarter.
On top of that, you'll frustrate your sales team and sales managers. Without the right metrics, they'll be clueless about the tools and strategies needed to correct the situation and get your company back on track.
3. The B2B Sales KPIs You Should Measure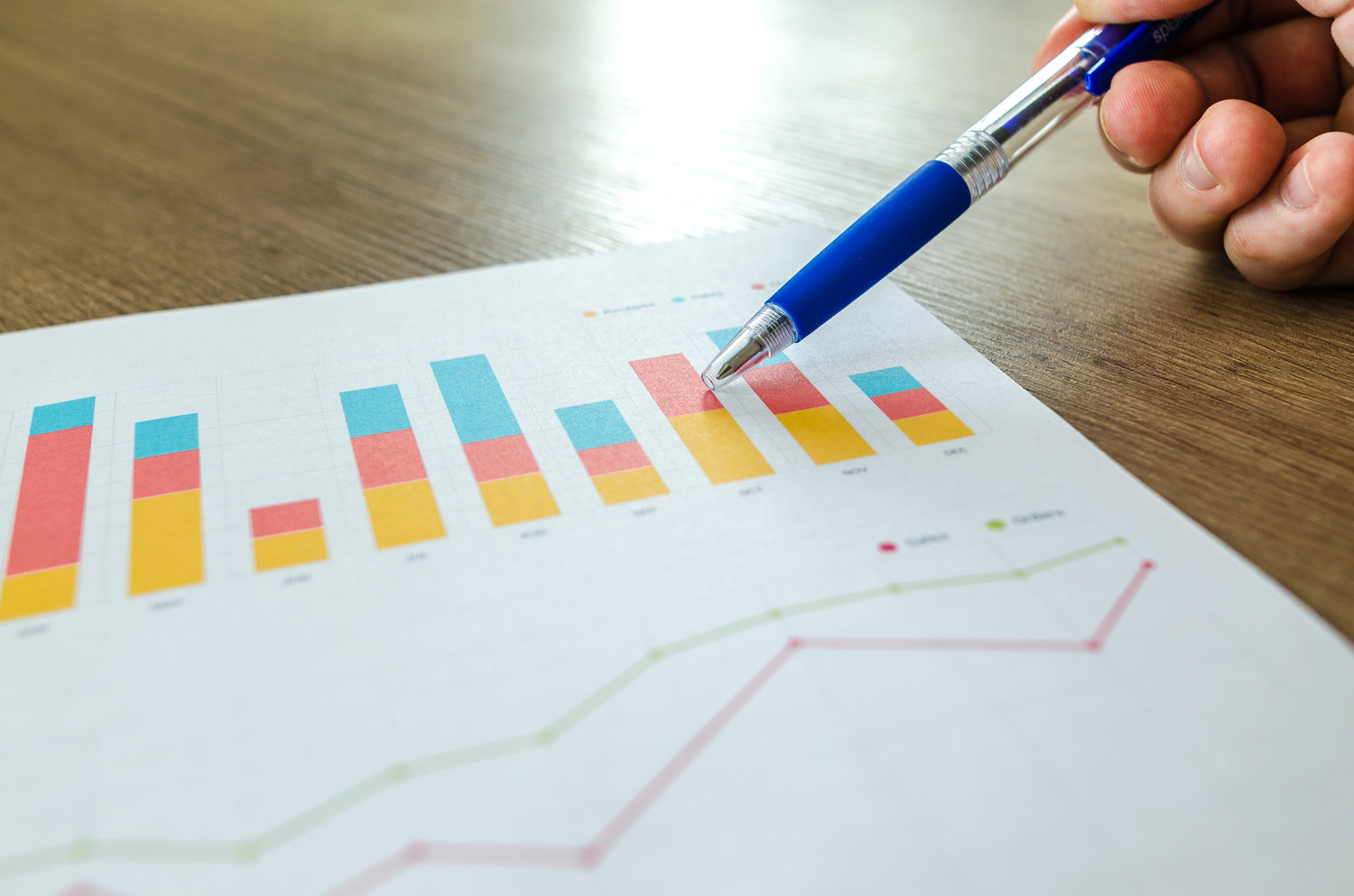 There's no need to rely on a lagging indicator to chart future decisions.
The good news is, there are a number of leading B2B sales KPIs that you should measure.
While these metrics are often neglected, they're actually the key to making decisions that fuel employee productivity. A few examples of leading indicators your teams can use are…
C-suite meetings scheduled.
Calls made.
Emails sent.
Demos given.
Proposals prepared.
To determine which B2B sales KPIs you'll want to measure, take the time to sit down and deconstruct your sales funnel by asking numerous questions.
What are the key activities involved in turning a lead into a client?
Do these activities vary by client type?
How many calls typically take place before your average close?
How many meetings need to be scheduled?
Is a LinkedIn message critical to moving a client forward?
Asking these questions reveals both the types of KPIs and the KPI benchmarks to implement in your organization.
Once you're clear that, on average, it takes 8 calls, 4 meetings, and a proposal to gain a new client, your organization will have the direction it needs. You'll know exactly the amount of effort and the kinds of activities required.
Gone will be the days of relying on an ineffective metric to inform your growth strategies.
You'll challenge the status quo with real-time data that reveals how you're meeting future goals.
It's frustrating to have a critical objective…without knowing the best way to achieve it. Using the right B2B sales KPIs puts you in the driver's seat of your organization.
Let's do better business!
-Liz