"Whether you're in the B2B or B2C sales side and whether or not your product is a cheap impulse buy or a multi-million dollar long term sales cycle, your business is now – without a doubt – a media company as well." — Mitch Joel
Despite Mitch Joel's quote, it can often seem that marketing is a world of its own…a separate department in B2B organizations, populated by branding gurus, web designers, and content experts.
But make no mistake.
If you want to grow your organization, it's time to embrace marketing as an integral part of your own B2B business development efforts.
As a quick refresher, we've defined B2B business development as a mechanism that consists of three components—strategy, sales, and marketing.
And today, we're turning our attention to the final component of what it takes to grow your business.
In this post, we'll unpack the role of B2B marketing. But most importantly, we'll discuss how you can harness its power for your organization.
Why Marketing? Understanding How Marketing and B2B Business Development Intersect
Simply put, business development is about driving growth for your organization. So it's intuitive that this includes the activities of strategizing and selling.
However, the relationship between marketing and B2B business development might seem less obvious.
Here's a simple way to understand their intersection: marketing supports your sales efforts.  
And it does this in two distinct ways…
If there's one thing you need for B2B business development…it's leads. So the first purpose of B2B marketing is to create both inbound interest and outbound messages.
If you're wondering what's the difference between inbound and outbound marketing, here's what WordStream has to say…
Outbound marketing refers to…marketing where a company initiates the conversation and sends its message out to an audience…Outbound marketing is the opposite of inbound marketing, where the customers find you when they need you.
In either case, both will be important for your company in driving top-line revenue.
However, your marketing also serves a second important purpose in your B2B business development.
Marketing supports your sales development and account executive teams with the materials they need to convert leads.
In other words, marketing content makes your sales team's job easier because it educates, qualifies, and even converts decision makers.
Just consider this stat by Demand Gen Report's B2B Buyer's Survey Report…
89% of respondents stated that winning vendors "provided content that made it easier to show ROI and/or build a business case for the purchase."
In other words, marketing content can have a direct impact on closing B2B contracts.
The Marketing Channel Mix in B2B Business Development
When it comes to B2B marketing, you may be familiar with some forms of traditional advertising. Maybe you…
Regularly hire a company to print direct mail and other collateral.
Have a team member who makes outbound telephone calls to potential clients.
Hired a branding/design agency in the past for your company logo.
While this is all included in B2B business development, it's only a small fraction of what I'm talking about.
In B2B business development, times are changing.
If you want to empower your organization to achieve quantum wins, it's time to get acquainted with digital marketing.
Digital marketing involves things like…
Digital branding—helping your website and digital presence clearly communicate what makes your organization unique.
Email campaigns—providing clients content that educates, informs, and converts.
Social media—using the power of LinkedIn, Facebook, and other social platforms to boost awareness and place your brand top-of-mind.
Pay-per-click (PPC) campaigns—reducing the cost it takes to turn a lead into a client.
Thought-leadership content—capturing key contact information by gating company insights through lead generation forms.
Reading this list, the idea of digital marketing might seem daunting.
After all, maybe you're used to finding new clients by networking at trade shows or growing through word of mouth. But here's what you need to realize…
Ironpaper states that "80% of B2B social media leads come from LinkedIn."
In a recent article, Google reports "mobile drives, or influences, an average of more than 40% of revenue in leading B2B organizations."
And Hiver reports, "B2B email campaigns reported a 66% higher click-through rate than B2C in 2017."
Resist the temptation to stay with the familiar.
Embrace the power of digital marketing to grow your organization, and challenge the status quo.
I'm Not a Marketing Expert—Tips for Moving Forward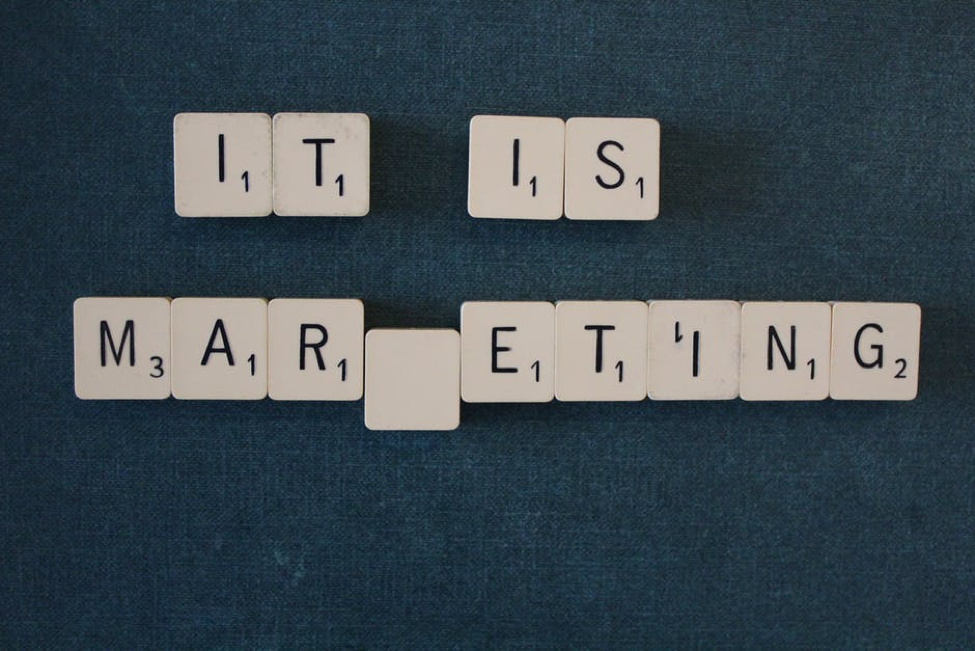 While it's important to grasp the impact of marketing on your B2B organization, you can't settle for simply understanding its effectiveness…your next step is to harness its power for yourself.
Here are a few tips to get started:
Identify easy wins. If digital marketing seems daunting, make it easy on yourself, and start with some easy wins. Exploit your engaged email list. Focus on driving traffic to your website through easy-to-implement PPC ads in addition to long-term SEO strategies.
Outsource key marketing functions. Let's face it. Instead of pouring your efforts into learning skills that aren't your strengths, your best bet is to delegate your B2B marketing to experts.
And don't feel badly. According to the B2B Content Marketing 2018: Benchmarks, Budgets, and Trends—North America, 56% of B2B businesses "outsource at least one content marketing activity."
Ensure sales and marketing activities are integrated. Remember B2B business development is a single mechanism that should function seamlessly as a whole.
That's why, even if you've delegated marketing tasks, you must ensure sales and marketing activities complement each other.
Ensure your account executives communicate to the marketers what they're hearing from the front lines. Evaluate how your marketing content creates and converts leads for your sales team.
Strategic marketing is critical for a healthy B2B business development mechanism.
But so is a solid strategy and top-line growth. If you've missed the other two articles in this three-part series, read Part 1 here and Part 2 here.
Let's do better business!
-Liz